Malaysia is quite a cheap country. For our 69 euros a day for the two of us (34,5 euro p.p) we spent a beautiful 15 days in Malaysia treating ourselves with very nice accommodations and even quite some visits to local cafes. We could have stayed in Malaysia on a significantly lower budget but for those few extra euros we got quite a lot more.
Where did we travel?
We didn't travel very extensively. Malaysia was really like a long stopover for us and we mainly focused on recharging in there. We stayed in Georgetown, Kuala Lumpur and Cameron Highlands.
How did we travel?
We mostly used public transport so buses and in KL the metro. A bus from Georgetown to Cameron Highlands cost us 80 MYR for both of us (around 17 euro).
Sometimes we spent few riggits on uber. Usually it was never more than 9 MYR (2 euro) but in Cameron Highlands where there was no other way to travel around than taxi or a tour we had to pay even 25 ringgit (around 5 euro) for quite a short ride. Generally there the taxi drivers charge per hour and in high season when you don't want to rent them for several hours or a whole day, they won't take you at all. Fortunately we were there in a bit of a dead season so the driver gave us the honor.
In total we spent 46 euros on transportation.
Where did we stay?
In all of the three locations we stayed in very nice places. First in Georgetown we stayed in a very nice, huge room in one of those stunning, Peranakan houses. We rented it for 36 euros per night on Airbnb and although we knew we could get a more or less decent room for half of it… we never regretted it.
In Kuala Lumpur we stayed in an Airbnb studio with access to a spectacular view on the city with an infinity pool. More about that here.
Only in Cameron Highlands we couldn't find anything interesting on Airbnb so we decided to stay in a little, charming guesthouse. There we paid 158 MYR per night (31 euro). More about this one and tea region in general here.
Overal we spent 489 euros on accommodation.
What did we eat?
Only in Kuala Lumpur we had our own kitchen so we cooked a bit there. In other places we were forced to eat out. At first we thought it would be rewarding but very soon we realized that the Malaysian cuisine we knew from Holland had nothing to do with the one in the country. It was fatty, bloody and we were far from being impressed. So to be honest few times we chose for a meal from a supermarket rather than for a restaurant.
In total we spent 162 euros on eating out and that includes 110 MYR (around 23 euros) we paid for high tea for the two of us in Cameron Highlands and various lunches in quite nice cafes. In a normal, local restaurant we would pay around 20-30 ringgit (4-6 euros) for a meal for both of us. That without even choosing the cheapest of the cheapest.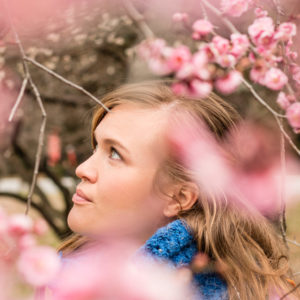 The Cameron Highlands are famous for their tea plantations. Coming on the bus we saw nothing of that. To our surprise the closer we got to the area, the more strawberry farms appeared. All adjusted to Asian tourism, with massive strawberry statues and fruit menus. We saw buses unloading in front of so many of them. It was our first disappointment before we even arrived.
Where to stay?
Both of the villages (Brinchang and Tana Rata) are really not that special. Those are not coffee towns of Colombia with charming architecture and certain peace. Here there is a construction site everywhere, all concrete, all future hotels and hostels.
As a traveler you always want to be close to what there is to see, in that case to tea plantations and to be honest none of the villages will place you close to everything. The plantations and anything else that there is to see in Cameron Highlands is pretty widespread so in final end, it doesn´t matter where you stay, you will have to take a tour or a taxi anyway.
We were relieved when it turned out that our little hotel was really friendly and beautiful and Brinchang turned out to be a bit calmer than Tana Rata.
Hotel Flora Plus was situated almost at the outskirts of the village which we didn't mind, since there was little noise and food was still close by. The hotel itself had a really charming lobby filled with plants and comfortable places to sit. We also loved their quiet, spacious sitting area in the back that was just perfect for a chill out or eating your take out meal.