2017 has been another incredible year on the road. In 2015 when we left the Netherlands to see the world we didn't think we would still be traveling more than 2 years later. Yet 2017 brought some of the most incredible sights in our journey. We want to share them with you in this pretty compact list. Hopefully it will bring you inspiration for travels in the years ahead.
Gardens by the Bay, Singapore
We travel to discover something foreign, a culture, a sight, a cuisine which we don't have at home. Gardens by the Bay is something truly unique, that you won't find anywhere else in the world. For me it felt like a vision of a future city, green, modern and a perfect symbiosis of nature and people. I could go back there a thousand times, over and over again and to all of you I recommend it as my unbeatable number 1. Don't miss the light show by the main Super Trees site. More about the Gardens here.
The Kaluts desert, Iran
That's Jandirk's  number 1 and the first place we saw in 2017. The silence, the rock formations and the feeling of landing on the Moon made it one of our very favorite sites. Not to mention the beauty of solitude out there. More about the journey here.
Fuji mountain, Japan
Japan as a country has stolen our hearts. Jandirk has been fascinated by their manga, food and culture for a long time but for me it's a very new love. Japan as a whole is an incredible journey full of surprises on every corner. But if we had to choose a specific place we would say Fuji Mountain. It can be seen from so many different places and it's so perfectly symmetrical and majestic. We were lucky enough to see a lot of it from many different angles and we somehow can not imagine a trip to Japan without it.
Sheikh Zayed Mosque, Abu Dhabi, UAE
In 2017 we saw many incredible mosques in Oman and Iran but there was one winner and surprisingly it was in Abu Dhabi. It was completed in 2007 so I didn't expect more than tons of gold and kitsch. I was wrong, the mosque is breathtaking! Every bit is magnificent, stylish, very thoughtfully made. In the evening it looks like a fairytale palace from Aladdin or 1001 Nights. It's lit according to the phases of the moon so the color and intensity of the light changes every day. That should give you an idea about the amount of work and thought that went into this masterpiece.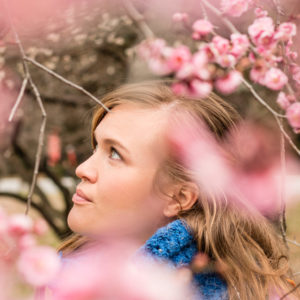 These days traveling is almost for everyone. There is something for every budget. Although the smaller the budget the more effort and research it costs. After more than 2 years on the road I got pretty good in finding ways to save and I would love to share it with you guys.
Accommodation
That's the biggest part of any budget and the most essential part of any journey. Everyone has to sleep somewhere, right?
Airbnb offers the most original and interesting accommodations possible. Sleeping in a castle, trailer, hammock or a tree house. All there, it's just a matter of money. It's not a cheap option but many times it's worth the price and there are possibilities to lower the costs. Here is how:
Booking your first trip you get a discount on your first reservation. You can also use a discount send by a friend or partner. Inviting a next person into the Airbnb world get you a discount when that person books her/his first stay.
Weekly/monthly discounts. Many places offer a special price for longer stays. Some for a week, some for a month. It can be 10% or even 50%. It all depends on the owner. Some places do not even except stays shorter than a certain amount of days. We saw a place in Kyoto that didn't accept any reservation under 22 days. We managed to get an apartment on Taiwan with a discount of 45% above 28 days stay. If you want to stay longer it's worth searching for offers like that.
Special offer. The host can send you a special offer. We had few situations when we asked about a room and the host just send us a discount to push us to book. Or when he committed a mistake with our booking and had to switch rooms for us. Other times we saw that some spots had discounts for low season. When we started using airbnb we didn't know that the price can be negotiable, now we know that in some situations we can just ask. We got 10 % off in Malaysia just like that.
Booking.com, hostelworld and knocking at the door
Many of you ask if it's better to book or just show up. There is no simple answer to that. What we usually do is checking few spots we like and compare the prices on booking, hostel world or any other of those pages. Then we check if the hostel has its own web page with better deals. Since hostels need to pay to booking they sometimes offer better prices at their own web page for people to book directly with them. If not it's worth sending an email and asking for a nice deal especially if you want to stay for a couple of nights. Usually staying longer than 3 nights is good enough to bargain. If it's dead season, you're aiming for, you can just pop by at the spot and ask. That's the best option to get the best offer since if you're not taking the room, there is a big chance no one else will…
If you're really on a tight budget some hostels allow camping or hanging your own hammock (especially popular in Colombia).
Although we don't really like that method, you can also consider staying for free with a local via Couch surfing. Make sure you choose your host carefully. Some stories about CS are quite epic and include harassment or stealing. We saw pretty many listings where guys were only offering a place to sleep for ladies and only in their own bed. Often CS offers not much flexibility, you can stay when the host is there but when she/he goes to work you have to go out as well. You are also expected to be rather social so if you don't click it's a bit of a miss to begin with. That I'm not gonna mention that both sides can cancel the agreement any time which can leave you on the street…
 House sitting
The idea behind house sitting is taking care of someone else's house while they are away on vacation. It usually involves taking care of animals as well as just being present at the house. We never tried that option during our journey simply because the countries we traveled to didn't have enough options to make sure that we at least got our fee and hassle back (some web pages require recommendation letters and other paper work). But if you're going to Europe, Australia, Canada or the US it's definitely worth trying. I have done it once in Amsterdam for a friend of a friend and I really liked it. You live like a local and stay in a local neighborhood and you also get a companion, dog or a cat or various 🙂 Some of the most popular web pages that other travelers recommended to us are: Trusted Housesitters and Mind My House
Transport
Another big part of any budget is transport. Often it can be the most expensive part of the trip. Flying to Colombia can cost way more than staying there for 2 weeks, especially on a low budget.
Flying is the most expensive mean of transportation and whenever we have to book a flight we make sure we book the best possible option. I always stay alert on deals from Secret flying, fly4free and many polish sites like Mleczne Podroze. From fly4free we got, for example, our flight Paris- Buenos Aires for 380 euros each.
Because I'm still a bit of a planning freak I also check skyscanner, kayak and momondo frequently. We also signed up for many airlines newsletters.
For others transportation we ask locals around about deals for buses or in some countries we bargain. In most Latin American countries that's what you absolutely need to do. Leave your shame behind and do your best, otherwise you're gonna get a true "gringo" price (gringo- white foreigner, in some countries the word is used for the white visitors from the US).
Food
The best way to save money on food is to cook as often as possible. To do that we always tried to get a place with a kitchen. We also always tried to use local ingredients rather than the ones we knew and loved from back home. Humble mozarella can be cheap in Europe but in Colombia the price can leave you speechless. So forget what you know and sail away in the supermarket. Reading some food blogs beforehand is not a bad idea. Otherwise you really don't know what you buy and how to prepare it.
Second best is eating locally, in the most crowded places. Giant queues give you a better chance for good food and a reasonable price.
Others
Great way of saving money as well as getting to know the country from the inside is volunteering. You can do that via web pages like workaway (for hostels, farm work, English teacher and pretty much anything), WWOOFing (farm work) or just ask around once there. More about volunteering read our post here.
If you have certain skills you can also exchange them for accommodation, food or excursion. Let's say you speak Spanish and English, you can translate on a hike and go for free or even get paid. That's what I did on the Ciudad Perdida hike. Same with skills like photography, web design or cooking. Imagination is the limit! The most crucial part is to ask. Those who don't ask always miss opportunities.
We often get asked how it's possible that we can travel for so long. Most people just want to hear that we are rich because then they can settle down and explain to themselves that they just can't do it. That long-term traveling is just for those fortunate few.
It really is just for the fortunate few, but not the rich ones, but those who have the courage to leave everything behind and those who have the persistence to save up OR do whatever it takes.
To those few who have what it takes, a few tips.
So, how to figure out how much you have to save?
That's the big question. When you search online for travel budgets they really go everywhere from 10 k to 100 k USD per year per person, depending on the style of travel. That's a massive spread so how could you figure out how much you need?
It's all about a mindset. Any amount of money is good enough to travel. Really any. But first you need to ask yourself some important questions…
What is your priority? Do you want to explore, visit, and see things?
Or do you need to travel in style, eat in fancy restaurants and sip champagne? If the answer is yes there is no way around it… the costs will be massive. Simple saving won't cut it so you'd better marry well before you go.
But if you are willing to travel on a budget there will be many possibilities to cut the costs.
But you have to ask yourself: how much are you willing to sacrifice?
Can you sleep in dorms?
Can you volunteer?
Do you have any specific skills that you can trade? Maybe you can take pictures or you can teach English? Or translate?
Are you open to cook or do you want to eat out?
Be honest with yourself. We met a few hardcore people who only ate rice and whatever other people left and volunteered the whole time. Like this you can travel for a very, very long time. But is it fun? Is it what you really want to do?
We approached our journey thinking we wanted to be on a budget but also enjoy. We wanted to eat out every now and then but mostly cook. We didn't mind sleeping in dorms but we wanted to stay in nice hostels, not in shabby, forgotten places (although that also occurred), we wanted to have adventure but also some peace. Sometimes we even did a bit of luxury, other times we volunteered or traded our skills. Our budget has been very moderate. During the 368 days we stayed in South America we spent 24 938 euro for both of us. You can visit the budget section for the exact costs of each country.
Could it be cheaper? Yes, of course. It could also be more expensive.
But it gives you an idea of how much you need and a mindset you need. If you don't have that kind of money, you can volunteer more, splurge less, sleep in dorms more often and maybe even camp.
How to save it?
Now that you have an idea of the budget you need and you're sure you really want to do it. How can you save all that money?
It really is all about the small things. First of all set up a spreadsheet of ALL your spendings during the week. That's what we did. Track every single penny you spend. At the end of the week, analyze it.
Do you buy lunch at work? It's cheaper to make sandwiches at home
Do you pay for plastic bags at the supermarket? It saves money to bring your own.
Did you pass by a local café to buy some coffee on the way to work? You can drink one at home before you go.
Did you go out for drinks? You can buy a bottle of wine and invite friends home
Is your rent super expensive because you live in the center? Maybe you can move to the suburbs?
There really isn't any remedy that will make this money magically appear. It takes those tiny sacrifices to achieve it.
Second thing is to go through your things. Do you really wear that pair of jeans? Do you use that DVD player that you have in the closet? Think about it. Leaving on a big adventure, you won't take all of that with you. Storage place costs money and it's useless to store stuff you don't even use. We sold what we didn't want anyway and some other things we didn't want to store. And you know what… Now that we think about it, we wish we sold even more of our stuff.
About us
So many people search for excuses not to try hard enough for their own dreams. So many think that we won a lottery or we were just rich to begin with. Well nope. We also didn't have absolutely amazing jobs that paid thousands. We just had a mindset of people that don't spend that much. We worked in Amsterdam but decided to live in Volendam because we were not willing to spend double the price to live in the center of it all. We always repaired our clothes rather than bought new ones.
Don't get me wrong. We went out with friends, had a few drink, went for weekends away and vacation. We love enjoying life but all in moderation. Especially when we decided to leave everything and travel.
Being Polish I know that it all depends on the country where you live. It's not the same saving up Polish zloty or euros. But it's still doable if you really want it. And having a EU passport means you can chose where you want to live. Which we often forget.
Usually I associate souvenirs with kitsch, plastic gifts made in China and faded postcards of doubtful beauty. Over those two years travelling I've rarely been tempted to enter a gift shop less even to buy a single thing. Japan has changed it all. The amount of effort and creativity put in so many little objects here makes them unique and really worth buying. Not to mention the tradition and the beauty that go with them. Below some of gifts that I couldn't resist, even having in mind that I will have to carry them around. Others I will have to get next time.
Multi-functional piece of cloth- Futoshiki
So simple and traditional and yet so functional. The technique of folding a square cloth around anything has been around for centuries. Previously it was used to carry things and to wrap gifts. The patterns and colors were a way of expressing the purpose of the gift and feelings of the generous person. After World War II part of this beautiful art got pushed out by cheaper and more common plastic and paper. But it hasn't died just yet. The material can be folded in a really nice bag, actually many different types of bags, only imagination is the limit. That variety of a humble piece of material and the idea of supporting something so fragile pushed me to buy some for myself.