Our budget from Singapore is, by far, the most we spent in a country per day. For low budget lovers: it might be tricky to enjoy your time on budget especially if staying in an Airbnb, hostel or hotel. On the other side if you manage to volunteer or stay at someone's house Singapore will turn out to be actually pretty cheap.
Over 7 days we spent 821 euro for the both of us. That gives us around 59 euros per person per day. I have to mention that it's a budget packed with tickets, everyday exploring, not much cooking and a bit of a splurge when it comes to accommodation. Let's go into details.
Where did we travel?
We mostly stayed in the center of Singapore, we made sure our Airbnb was close enough to walk to most of the interesting spots. Except for that we went a bit outside of the center to visit the Chinese Gardens and the Joo Chiat Peranakan Houses.
How did we travel?
We mostly walked. Thankfully that was possible since our apartment was pretty centrally located. Honestly the highlights in Singapore are not far from each other.
The 32 euros mentioned in transportation include two uber rides to the spots that were further and not so easily accessible. The rest we spent on metro.
Where did we stay?
Accommodation was the biggest part of our budget especially since we decided to splurge a bit. We didn't want to stay somewhere far away and travel to the center for a long time. We decided that since we were coming only for a week we would treat ourselves. We stayed in a nice room in an Airbnb apartment in a very nice art-deco neighborhood. The room itself was really stylish, cosy and with so needed airco. The apartment less so… It was a world apart: hot, dirty, not really well maintained. It's immediately obvious why we only saw the pictures of the room on Airbnb. Anyway we were satisfied. That luxury cost us 462 euros for 7 nights.
TIP! If you want to stay somewhere nice but reasonably priced the only option is an airbnb or  hotel rooms without windows… I saw plenty of those on booking.com and honestly it took me a while to notice that they didn't have a window. The pictures almost fooled me…
When looking for an airbnb make sure you check the location as many cheaper spots will be over the border already in Malaysia or really far from the center.
What did we eat?
We mostly ate local food in omnipresent food markets and food courts. Nothing extravagant but pretty good and for a reasonable price. We chose between thai curries, hainese chicken and any other goodies that they had to offer. Few times we even scored really cheap coffee or tea to accompany our meals. On average we spent 13-20 SGD (around 8-13 euro) per time for both of us. In total we paid 94 euros on eating out.
Everything we spent on ingredients for our lunches and breakfasts, which we prepared at our Airbnb, we included in the food section. Whole 97 euros. This one also contains many liters of water that we had to buy during the running around Singapore. I mention it because water was surprisingly expensive especially considering that in such a climate we drunk insane amounts of it. We always tried to look for a food court where water was cheaper than at any convenience store.
How expensive are museums, tours etc?
Good news is that there is plenty to see for free. There is no entrance fee to see the Gardens by the Bay, stunning shophouses' facades or the Botanical Gardens.
That said there are quite few unmissable spots that cost a lot. National Gallery entrance depends on the exhibition and if you want to see just one or all of them. We paid 60 SGD for us both (around 38 euros). On the bright side you can explore the building itself and its amazing terrace for free which we didn't know.
For both conservatories in Gardens by the Bay (since we couldn't buy just one) we painfully said goodbye to 56 SGD (around 35 euros).
All in all we spent 107 euros on entrance fees.
Where did the rest of our money go?
In the 29 euros in miscellaneous and equipment we included printing boarding passes and contact lenses that we bought for JD.
Money- saving tips and tricks
Pay attention where your hotel/ hostel/ Airbnb is. You really don't want to stay in Malaysia instead of Singapore! Try to stay centrally to limit the transportation costs.
Check out your credit card deals! For paying with Mastercard we got a free ticket to the OCBC Skywalk.
Eat locally! Food at local food courts and food markets is really affordable, not to mention the coffee. It's a huge difference compared to even a mediocre restaurant.
Take as much water as possible from your accommodation. If you really need to buy more, try local food courts rather than convenience stores.
Try to volunteer! Accommodation is pretty pricey so try to volunteer to limit the costs. Not to mention the benefits of submerging in the local culture.
Enjoy the free attractions. Many spots in Singapore are free of charge. You can see the whole building of the National Gallery including the terrace for free (except for the exhibitions obviously), same with Gardens by the Bay, light show on Supertrees or Marina Bay Sands Mall. Even the Botanical Garden is free. So if you're staying for a short period of time and you are on a tight budget than maybe think about exploring the free options first.
Exchange rate used: 1 Euro = 1.6 SGD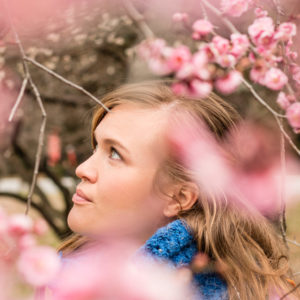 Many told us Singapore can be seen in 2-3 days. Well we stayed for a whole week and I can't say we saw everything. We were absolutely enchanted with how modern, futuristic and green this little country is. At the same time it's also very traditional and vibrant with many different cultures put together on such a small area. I'm sure we will go back at some point to discover more secret spots that Singapore has to offer but for now we want to suggest few absolute musts that no one should skip!
Gardens by the Bay
Gardens by the Bay are the most futuristic place I have ever seen in my life. The most prominent part are the SuperTrees that are massive man-made trees with their own ecosystem that creates energy used every evening for the most spectacular light show. Those are not the only attractions. There are plenty of other gardens, parks and even lakes to see there. This Avatar-like area deserved a separate post so read it here.
Marina Bay Sands Skypark observation deck
Marina Bay Sands Mall is a pretty impressive spot for all the shoppers. With our tight budget and eyes set up for remarkable experiences rather than things we didn't spend much time around there. Regretfully we also didn't spend any time in their hotel in the same building. But we did go to the observation deck which is absolutely unique. It literally looks like a boat on top of a 50-sth store building. How often would we be able to see something like that, right? Unmissable!
The construction itself is mesmerizing but the views top even that. Coming just before sunset we could enjoy the views on the Gardens by the Bay bathing in stunning light. We could even see their light show from above. Priceless.
Above the observation deck there is a huge 150m infinity pool available for people with a bit of a higher budget… hotel guests.